Two years of the Covid-19 pandemic have sent Malaysia's medical tourism industry into the doldrums, but the Malaysia Healthcare Travel Council (MHTC) is adamant to nurse the lucrative sector back to health again.
In 2019 alone, over 1.2 million healthcare travellers visited Malaysia, generating RM1.7 billion (US$400 million) in receipts while the spillover economic impacts into other industries was an estimated RM7 billion, according MHTC.
MHTC CEO Mohd Daud Mohd Arif is confident that from Malaysia's 1 April opening will usher in recovery for the sector. It is also a niche segment that tourism groups should focus on, he urged, as Malaysia possesses many comparative advantages in healthcare compared with other destinations.
Not only does Malaysia has world-class quality healthcare facilities and care, treatment is affordable (with capping of charges) compared to other countries in the region, Mohd Daud noted. Travellers can save up to 60-80% of charges for similar procedures in the US, he added.
"There are virtually no waiting times for appointments, consultations and treatments, and we are connected by direct flights to major travel hubs. Additionally, Malaysia is a tourist haven and a global halal hub," Mohd Daud told Travel Weekly Asia.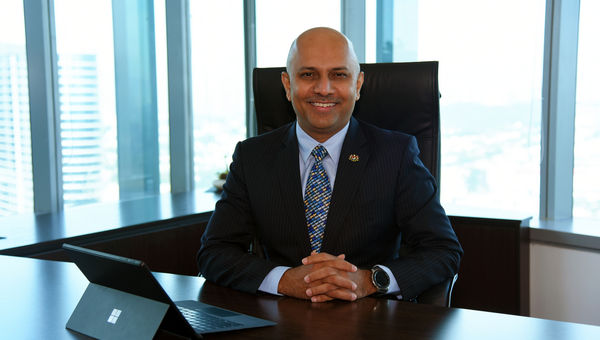 MHTC CEO Mohd Daud Mohd Arif said tour operators should help promote the travel healthcare industry as Malaysia offers many advantages to medical travellers.
He said that MHTC is working closely with a group of medical tourism facilitators in target markets, including Southeast Asia, the Middle East, Oceania and selected European countries, to attract more healthcare travellers to Malaysia.
The council has kickstarted a series of training programmes since 2021 to upskill their knowledge in Malaysia healthcare.
"This year, we are embarking on registering them as part of the MHTC Affiliate Membership programme to attract more quality medical tourism facilitators as part of our healthcare facilitator pool of reference, said Mohd Daud.
"We are also in the midst of developing detailed guidelines, and a code of conduct handbook to put some order to the existing and upcoming medical tourism facilitators under our Affiliate Membership Programme."
He added that the MHTC also want to establish the country as a hub of fertility and cardiology, cancer care and hepatitis C treatment of Asia.
A government agency under the Ministry of Health Malaysia, MHTC was established in 2009 to develop and raise Malaysia's profile as a medical travel destination on the international stage.